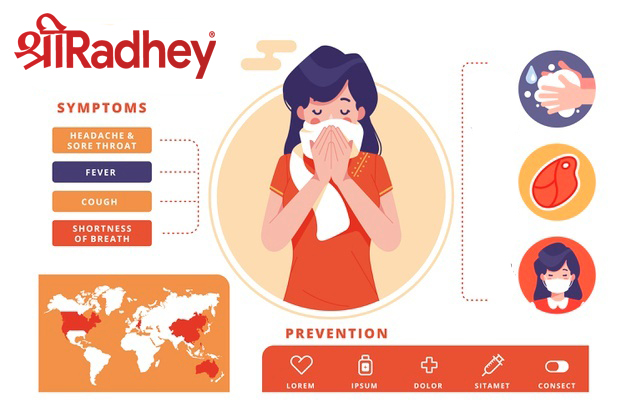 Covid is caused by SARS-CoV2 (Severe Acute Respiratory Syndrome). Coronavirus 2 is genetically similar to SARS Coronavirus which outbroke in 2002.
How did Corona start?
The coronavirus was circulating among bats which mutated just enough and affected Pangolin and in 2019 the coronavirus mutated again and started affecting humans. It is believed that by consuming Pangolins sold in the Wuhan market happened to have kickstarted the virus.
Considering how the virus has spread, it wouldn't be wrong to say that we human beings will have to limit exploiting animals for flesh and bones.
The outbreak started in China and spread around the world.
As of March 17th, 2020, there have been 183852 confirmed cases and 7182 deaths around the world resulting in the fatality rate of 3.9%.
As of March 17th, 2020, in India corona confirmed cases were 126, out of which 13 has been cured and death of 3 people. To avoid community transmission of this virus most of the schools, businesses and other large gatherings have been canceled.
A more detailed study in china alone shows that the fatality rate in China from January 1st to January 10th was at 16 % and by Feb 1st it steadily dropped to 0.8 % considering the initiatives were taken to fight the virus.
Corona Symptoms:
The symptoms of the virus could be different with the immunity of different people starting with fever, cough, shortness of breath and some serious problems like Pneumonia and coronary artery disease.
In addition to causing disease, the virus can spread quickly when people cough or sneeze, thereby importing the virus by another person.
Treatment for Coronavirus
Vaccine specific to avoid corona is still in research. However, some drugs used for previously caused Ebola is very much helpful in treating corona affected patients.
Now by realizing the fact that the virus could spread, the primary goal is to avoid person to person transmission. Anyone with mild symptoms must wear a mask and drop into the nearest dedicated hospitals for tests.
How do I keep myself/family safe?
Avoid traveling
Stay away from crowded places
Stay at least 6 feet/ 2 meters with people who show symptoms of cough.
People with the age groups above 60 must take additional precautions by staying at home considering the disease fatality rate for this age group.
Healthy diet to improve immunity system
The common entry points for the virus are mouth, nose and eyes. So, avoid touching them
The virus cannot travel longer than 3 feet however, it can be alive when fallen on surfaces for a day.
Care full hand washing until elbows is the key and it must be done by hand sanitizers and hand wash for at least 20 seconds multiple times a day.
Consuming herbs like Tulsi and Neem leaves boiled in hot water is also a good idea considering its natural anti-viral properties.
Consuming A2 Ghee to improve digestive and immunity system, in Delhi only 2 patient cure for this covid19. Boost your Immunity to Defeat Corona-Virus by A2 Desi Cow Ghee
Conclusion:
SARS caused Covid 19 coronavirus and it mainly enters through eyes, nose and mouth. So, staying away from unknown people is the key to avoid spreading.
Washing hands until elbows with a hand wash or using sanitizers is the key. Consuming herbs like Tulsi and Neem leaves is also a good idea.