Bilona Ghee is the Best Nutrient for our Body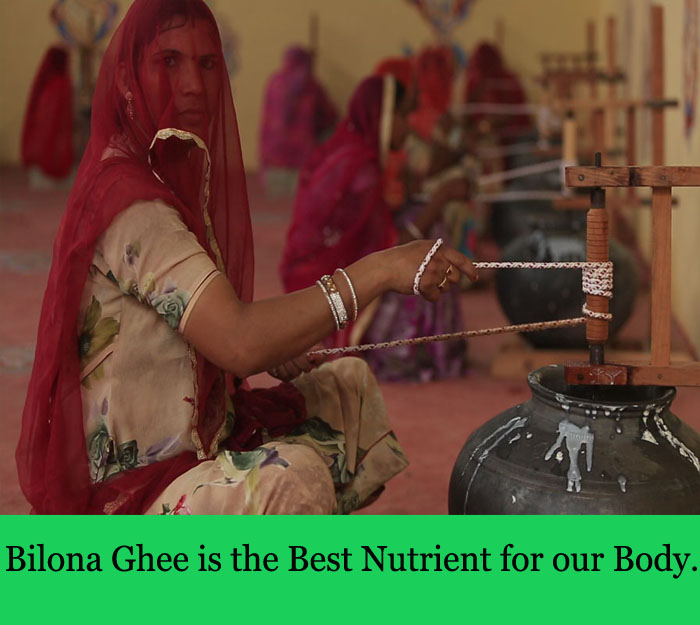 In today's era, people of our country have forgotten the importance of Bilona Ghee. Bilona Ghee is the best nutrient for our Body. Gir Cow Bilona Ghee has been a part of the Indian diet since ancient times, it is also spoken in the region of northern India as Luni Ghee. If you want to buy Online Best Bilona Ghee Products.
Why is Bilona ghee so important for our body?
By the way, Bilona Ghee has lots of advantages but it has been told about the main points
 It helps to Digestion and absorption Of Vitamins: Bilona A2 Gir Cow Ghee enhances our body's digestion and also breaks the bile fatty acid produced into energy. And it helps to absorb fat-soluble vitamins such as A, D, E and K.
Ojas is responsible for immune, healthy reproduction and overall life force in our body. One of the main ways of building Ozas. in our body is to eat ozas-eating foods. And Billona Ghee is at the top of the list.
Vitamin A is available in abundance in Bilona, which helps in the removal of free radicals from the body and enhances disease resistance.
Anti-Aging Properties: Bilona is one of the most powerful anti-aging solutions. It keeps body cells healthy and keeps the skin young.
Detoxifies body: By consuming Bilona ghee with regular food, all the toxic substances are released from the body. Ghee lipid helps to a great extent in destroying soluble toxins which pass through the digestive tract for eradication.
Development of children's brain: Bilona ghee improves the memory of children and strengthens their nervous system. This is the most ideal for children of growing age. Breastfeeding mothers want to supply milk to their infant so they can use it.
Bilona ghee also acts as an important component of Chyavanprash – it is a powerful immunization tonic. It has many medicinal properties which make it different from ordinary ghee.